We feature the top brokers and exchanges that offer the option to buy litecoin (LTC) with a credit card or debit card. For larger sums you can also send a wire transfer. We list exchanges and services based on personal experience, and reputation. Please view the risks associated with Litecoin and cryptocurrency trading at the bottom of this page. Also access our affiliate disclaimer.
Where to Buy Litecoin with a Credit Card

---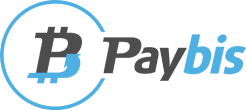 Paybis – Most popular platform for purchasing Litecoin (LTC).
Buy with Visa, Mastercard (Debit or Credit), bank transfer or Bitcoin (BTC).
---

Binance – Referral ID: EE59L0QP for 10% cashback on all trading fees.
Buy Litecoin with Visa or Mastercard (debit or credit).
Processing is offered by Simplex, a fully licensed and regulated electronic money institution in the EU, providing the leading fiat infrastructure and payment processing solution to over 130 cryptocurrency ecosystem leaders.
Founded in 2018, Binance has quickly become the most popular cryptocurrency exchange in the world. Once you have Litecoin you can easily exchange for 100s of other tokens listed on the platform.
---

KuCoin – Top VIP Program.
Buy Litecoin with Visa or Mastercard (debit or credit).
Processing is offered by Simplex, a fully licensed and regulated electronic money institution in the EU, providing the leading fiat infrastructure and payment processing solution to over 130 cryptocurrency ecosystem leaders.
Once LTC is purchased you can trade for 100s of other tokens on this popular exchange.
---
Coinmama – Established in 2013. Over 2,100,000 people across 188 countries have purchased bitcoin here.
Buy LTC with a credit card, debit card, or wire transfer.
Coinmama does not offer a Litecoin wallet, you cannot store your LTC here, this is simply to purchase tokens. You may need a wallet or to transfer the tokens to an exchange such as Binance, Kucoin or Bittrex.
---
Bittrex – USA Based.
Buy with Visa debit or Mastercard, USD wire transfer or cryptocurrency. This is one of the most popular crypto exchanges in the world.
Once you have purchased LTC you can exchange with 100s of other tokens.
---
What is Litecoin?
Litecoin is an open-source cryptocurrency, which facilitates peer-to-peer transactions. It was launched in 2011, and has since been viewed as a 'silver to Bitcoins gold' – meaning that it was not necessarily created to compete with Bitcoin, but rather, complement it.
What does it do?
Through use of blockchain technology, Litecoin offers its users a means of quickly and cheaply, transferring value. As the network continues to develop, and adoption grows, Litecoin has the potential to be used as both a store of value, or as a digital currency.
How does Litecoin work?
Working on a proof-of-work model, Litecoin utilizes a 2.5minute block cycle. Each completed block currently results in the generation of 12.5 LTC, with this reward cut in half every four years. In total, only 84 million LTC will ever be produced.
Projected Developments?
Several major developments have been underway for years now, on the Litecoin network. Two examples of this include support for:
Atomic Swaps – This technology allows for seamless swapping of assets from differing blockchains. Achieved through use of 'hash-time locked contracts', the process eliminates the need for middlemen.
Lightning Network – This is a second layer solution that has the potential to vastly improve transaction speed, costs, and privacy on network which implement it. To learn more about how the lightning network works, click HERE.
Underlying Ideology?
The driving force behind the creation of Litecoin was to create a cheaper, and quicker, version of Bitcoin. With Litecoin being based on the Bitcoin source code, it would stand to reason that each is built on the same beliefs – create a decentralized currency, accessible globally, which will make financial inclusion a reality.
Acceptance and Controversies?
Litecoin has managed to establish some of the highest levels of adoption among cryptocurrencies. This is due to more than just its capabilities. Due to a code base, derived largely from that of Bitcoin, companies which develop support for one can easily support the other.
Controversy surrounding Litecoin typically revolves around it utilizing a proof-of-work model. This is an energy intensive process, often perceived as inefficient.
Aside from the currency itself, the largest controversy to plague Litecoin would be due to its founder Charlie Lee. Notably, during the massive bull market of 2017, Charlie Lee sold his Litecoin holdings at its all-time-high. While it was noted that this move was taken to ensure development of the network remained impartial, some were skeptical on the timing. Some also believed that the move was, essentially, a sign that even its founder didn't see a bright future for the project – Charlie Lee has vehemently denied this, however.
Regulation?
Although not explicitly stated by regulators, Litecoin is widely viewed as a digital currency. With no token sale, and no central body profiting from the success of the network, it is typically not believed to be a security – regulators, however, can be finicky, and this may not always remain the case.
Who Created Litecoin?
The creation of Litecoin is widely accredited to Charlie Lee. From its launch in 2011, Litecoin was structured by Lee as, both, a competing, and complimentary, digital currency to Bitcoin.
Ripple & XRP Cryptocurrency Trading Risk Disclaimer
There is a very high degree of risk involved in trading securities, and this trading risk is higher with Cryptocurrencies such as XRP due to markets being decentralized and non-regulated. There is no central bank that can take corrective measure to protect the value of Cryptocurrencies in a crisis or issue more currency. You should be aware that you may lose a significant portion of your portfolio.

Securities.io is not a registered broker, analyst, or investment advisor.
All information contained herein should be independently verified and confirmed. We do not accept any liability for any loss or damage whatsoever caused in reliance upon such information or services. Please be aware of the risks involved with any trading done in any financial market. Do not trade with money that you cannot afford to lose. When in doubt, you should consult a qualified financial advisor before making any investment decisions.
Affiliate Disclaimer
Some of the links in this website either through images, text, audio or video are affiliate links. This means if you click on the link and purchase the item or use the service, the owner of this website will receive an affiliate commission.

To learn more visit our affiliate disclosure page.