Last Thursday, Assistant Attorney General Makan Delrahim, Chief of the Antitrust Division at the Department of Justice (DOJ), explained a new tech intiative in a speech on how a handful of attorneys and economists in the department are exploring blockchain, machine learning and AI with online coursework from the MIT Sloan School of Management. I caught up with Delrahim and asked him to elaborate further on the program. "Our technology initiative is designed with the goal of keeping pace with the competitive dynamics that result from cutting edge technologies," said Delrahim.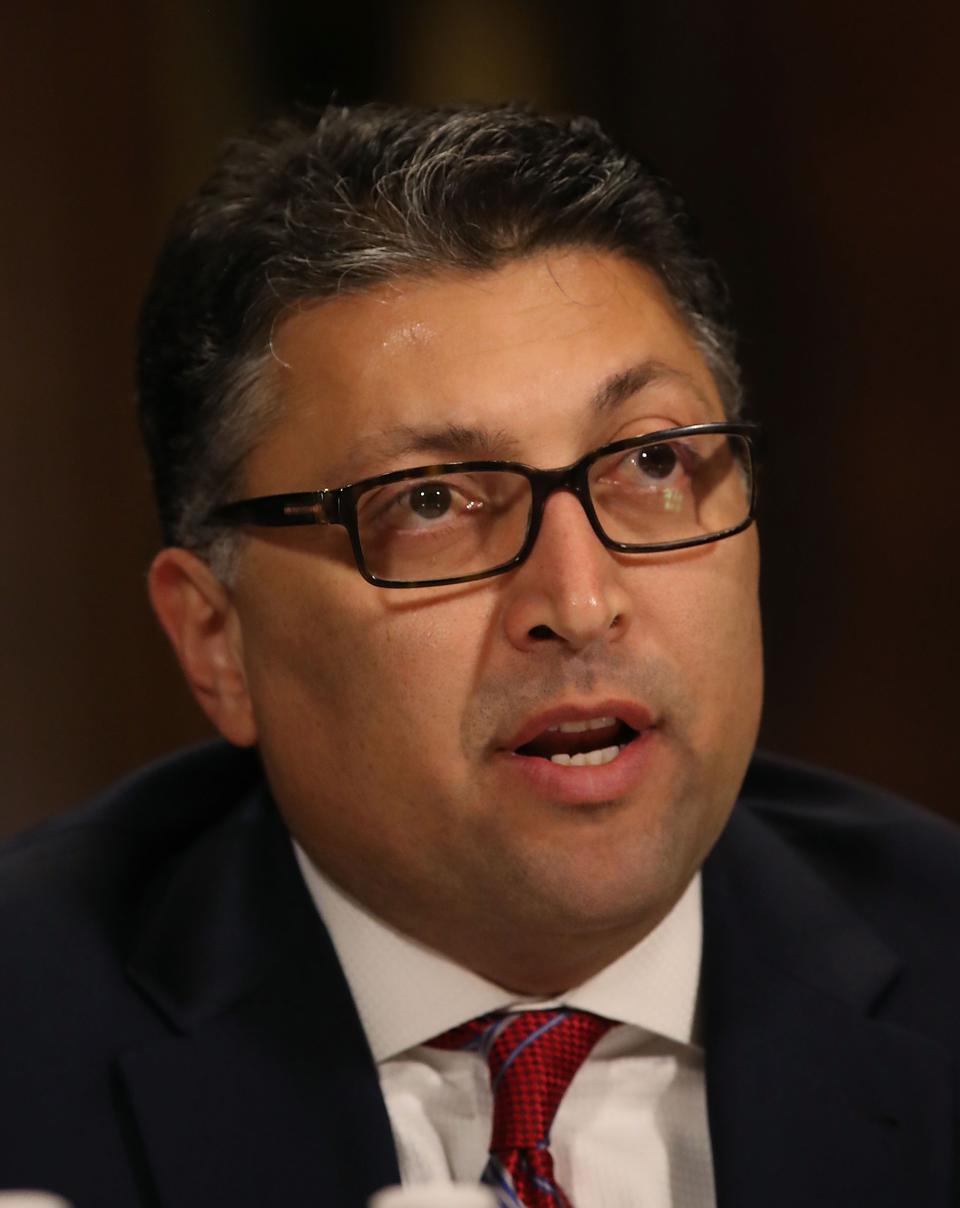 The Antitrust Chief of the DOJ declared to me, "Blockchain solutions have the potential to disrupt existing markets, to create new markets, and to drive tremendous consumer benefits. As with any new technology, though, it's not guaranteed that these benefits will arise – and there is also the potential for abuses. As antitrust enforcers, we have the opportunity – and the obligation – to help markets realize the vast potential benefits from new technologies like blockchain and artificial intelligence, while avoiding the potential pitfalls".
One of the experts on blockchain and antitrust Delrahim referred to in his speech was Dr. Thibault Schrepel, a Faculty Affiliate at Stanford University's CodeX Center as well as an alumni of the Berkman Klein Center at Harvard. Schrepel released a paper in May 2020 co-authored by Vitalik Buterin, co-founder of Ethereum, called 'Blockchain Code as Antitrust' as well as a video discussing the way the two concepts collide.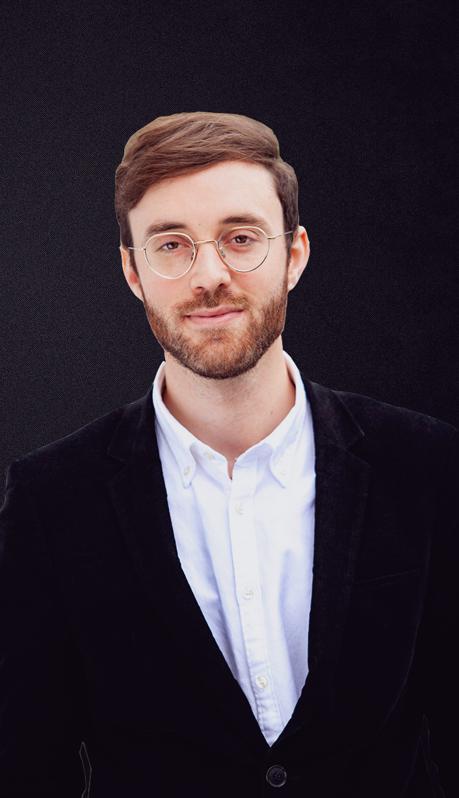 I interviewed Schrepel to help make the connection for my readers with Antitrust law and blockchain technology as well as talk about his collaboration with Buterin. Schrepel commented, "the idea of antitrust is to free economic transactions, and the same can be said for blockchain. We should keep that in mind while enforcing antitrust."
Schrepel told me he felt strongly that blockchain should be protected. "They have the same objective which is to decentralize the economy to free economic power and that is something we should keep in mind in the way we apply antitrust to blockchain, trying not to destroy the technology but seeing the technology as an ally to antitrust," said Schrepel.
Crash Course on Antitrust Law
Asking for a 'Antitrust For Dummies' explanation from Schrepel, he first shared that because Big Tech companies are big is not the issue in antitrust. "The logic of the Sherman Act has always been clear: the size of Standard Oil wasn't problematic in and of itself, Sherman was concerned about practices," said Schrepel.
Noting that antitrust law is not very complex, Schrepel broke down what antitrust law in the U.S. is at its essence. "Sherman Act Section 1 prohibits the collusion between at least two companies. Section 2 sanctions one powerful company for abusing its market power," said Schrepel.
In regards to how the work he and Buterin had done were found to have very similar themes to what the Antitrust Division at Justice was exploring, Schrepel said, "It is very exciting. Studies show we detect between 10 and 15% of illegal transactions. Blockchain could help in fixing that by creating technical decentralization, which seems to be the philosophy of the Department of Justice right now. I fully concur to it".
As to his work with Buterin, Schrepel commented, "We exchanged lots of emails for months. We eventually realized we were converging in the way we saw the law and technology actually being allies and not opposed to one another. Vitalik has been willing to work with me so that we can build a legal system that works for blockchain communities, and eventually, increases the common good".
Antifragility And Blockchain Law
I caught up with Anoop Nannra, the Former Co-Founder & Chairman of Trusted IoT Alliance and Managing Director of Cisco's Bockchain Venture, and currently the Co-Chair of the DLT-WG at the Industrial Internet Consortium and Global Blockchain Segment Leader at Amazon Web Services, with whom I have worked on the concepts of 'antifragility' as mentioned by Delrahim in his speech.
Nannra embraced the approach of Justice of looking at blockchain with other technologies, "The convergence of AI / Machine Learning, Blockchain and IoT technologies is inevitable. I view this as a confluence of technology and best practices to make systems more resilient and responsive to dynamic conditions of both infrastructure and business networks."
Nannra, who has championed the concept of antifragility, stated, "I have long believed that antifragility can be realized through programmatic multi-stakeholder systems of truth underpinning mechanisms delivering actionable business insights. It is here where we will be able to automate accountability and compliance with efficacy".
I also spoke with Lewis Cohen, Founder And Partner of DLX Law and a legal expert in blockchain technology. Cohen explained to me, "One of the key parallels I see between antitrust law and blockchain technology is the relentless focus on the efficient functioning of markets. As Assistant Attorney General Delrahim notes, blockchain technology has the potential to create decentralized marketplaces that can, in theory, disrupt existing monopolistic (or perhaps just less efficient) market structures. I would put it slightly differently, blockchain technology can be used to allow the creation of marketplaces that may have been inefficient (or impossible) to form in the past."
Cohen commented that Decentralized Finance (DeFi) is a good example of what blockchain technology could create that previously was not possible. As I always ask those I interview to make sure they explain these concepts to my readers, Cohen explained, ""One of the most interesting areas in blockchain at the moment is activity generally referred to as decentralized finance, or "DeFi" for short. DeFi can be thought of the next logical extension of FinTech. With FinTech, we saw small, disruptive start-up companies providing a range of financial services directly to customers who previously were served only by large financial institutions. These new businesses include challenger banks, payment platforms, and new types of lending companies, among others."
As the crypto and blockchain industry typically feels misunderstood by those in the U.S. Government, the idea that attorneys at the Department of Justice are making the connection to the potential with blockchain technology is encouraging and forward-thinking – something the blockchain industry should celebrate.