Written by Noah Abbe, analyst and trader at BTCC UK
Traders all around the world are always looking for opportunities to make money. With progression of time and technological advancements, the trader's life and opportunities have evolved along as well. Introduction of virtual financial assets, along with the popularity of the futures of virtual currency has brought interest from traders globally.
Bitcoin was the first cryptocurrency launched in 2009 and remained relatively low in terms of value the first few years until reaching a massive high in 2017 and staying close to a $10K mark now.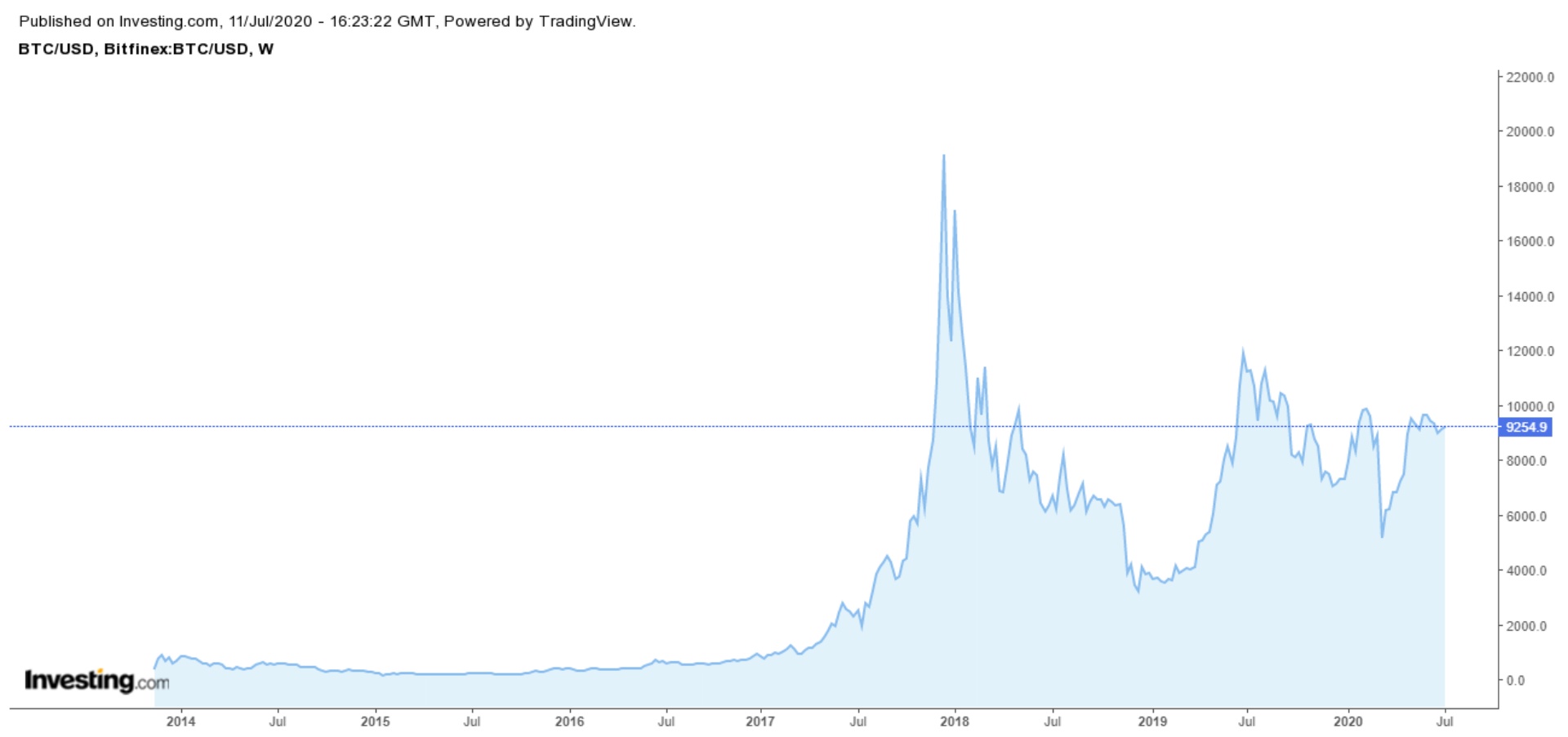 Looking at the chart above, having traded below a $2 000 mark until 2017, there was an upsurge in price where the return went as high as to 10 times in a single year.
That makes it a 10x or 1 000 percent in a single year of holding. Not just that, Bitcoin has provided immense such gains each year, with volatility so great that a trader could have made more than a 10x/1 000 percent each year in the previous three years just by trading.
In December of 2017, the two largest global exchanges – the CBOE and CME – launched the derivatives for Bitcoin which allowed the traders to take benefit of leverage Bitcoin trading.
The futures then allowed the traders to take a long as well as a short position on the Bitcoin – letting the traders take benefit of each and every available opportunity that grew out as a result of rising volatility.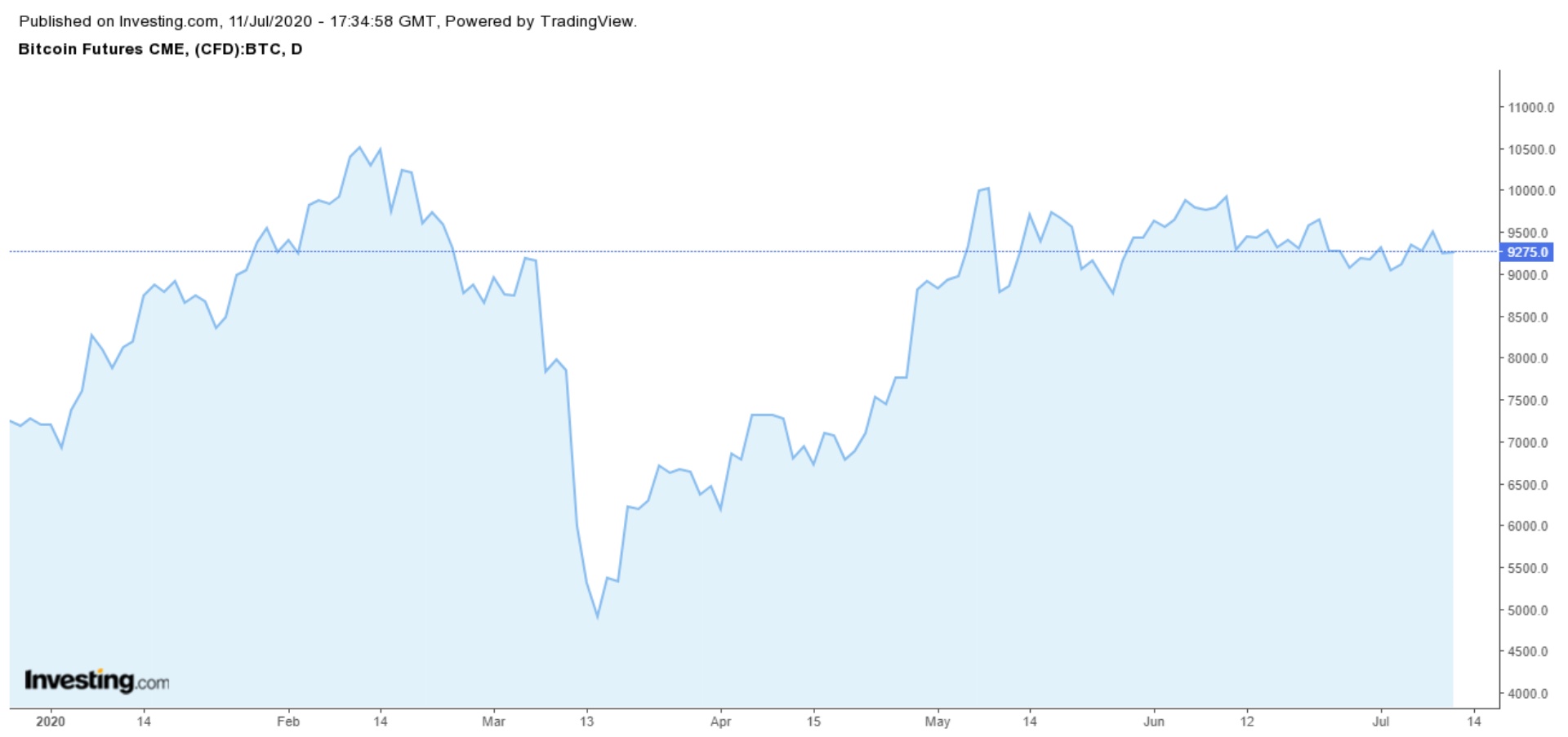 Looking at the graph above, it can be easily seen that BTC futures was close to $7 000 at the start of the year, where they rose to $10 000 mark, fell down to $5 000 during the ongoing pandemic, beginning in March 2020.
Soon thereafter, recovery of Bitcoin started and the futures rose as well. The retracement is now close to a 100 percent from the beginning of 2020 in February and currently trades close to $9 270 for a contract.
Let us consider if there are any opportunities available.
Just looking at the above available graph, there is another possibility of Bitcoin Futures.
The moment the futures break above the $9 500 mark, the futures would be moving up towards the $10 400 mark in a matter of a few days. Since the futures work on the underlying commodity which in this case is Bitcoin itself, this means that Bitcoin is ready to provide a move as well.
The lower black line should be the stopping point for any long move, where the upper pink line noting 2020 Feb's previous top as the likely target.
Can you really earn money with crypto future contracts?
Having earned a technical view, I decided to go long on a 10x leverage where I enter when Bitcoin has provided me a breakout above $9 500.
I keep my target as $10 400 with a stop of $9 320. In that case, my stop-loss is $180 for the move while my target is $900 on the long move, making my Risk to Reward Ratio (RR Ratio) 1:5.
On every $1 that I have put at stake to lose on the basis of the wrong view, I can earn $5 – A view that is prepared on technical basis led by experience, a defined stop-loss and moves is not gambling.
Instead, it's an opportunity to trade. And the stop-loss, if taken, are the costs of doing business.
So, let's explain the above example in detail.
Let's say, I went long at $9 500 with a 20x leverage buying 1BTC contract each. So, I have now effectively exposure of 20BTC.
The money at risk that I have is 20 times the $180, making it $3 600 as the amount that I can lose. On the other hand, given that my technical view is right, on my exposure of position, I can in against make 20 x $900 = $18 000.
So, given that my RR ratio is good enough and I am making the right moves, assuming I took five trades and only one of them went right, I would still not be in a loss, if my three out of five or four out of five trades go right.
With a preview given on how to trade the contracts of Bitcoin futures, let us now speak about which platform to choose for your trading.
You need a platform which is safe, offers you a good leverage option and enough liquidity with low costs of position. For this purpose, I suggest BTCC.com.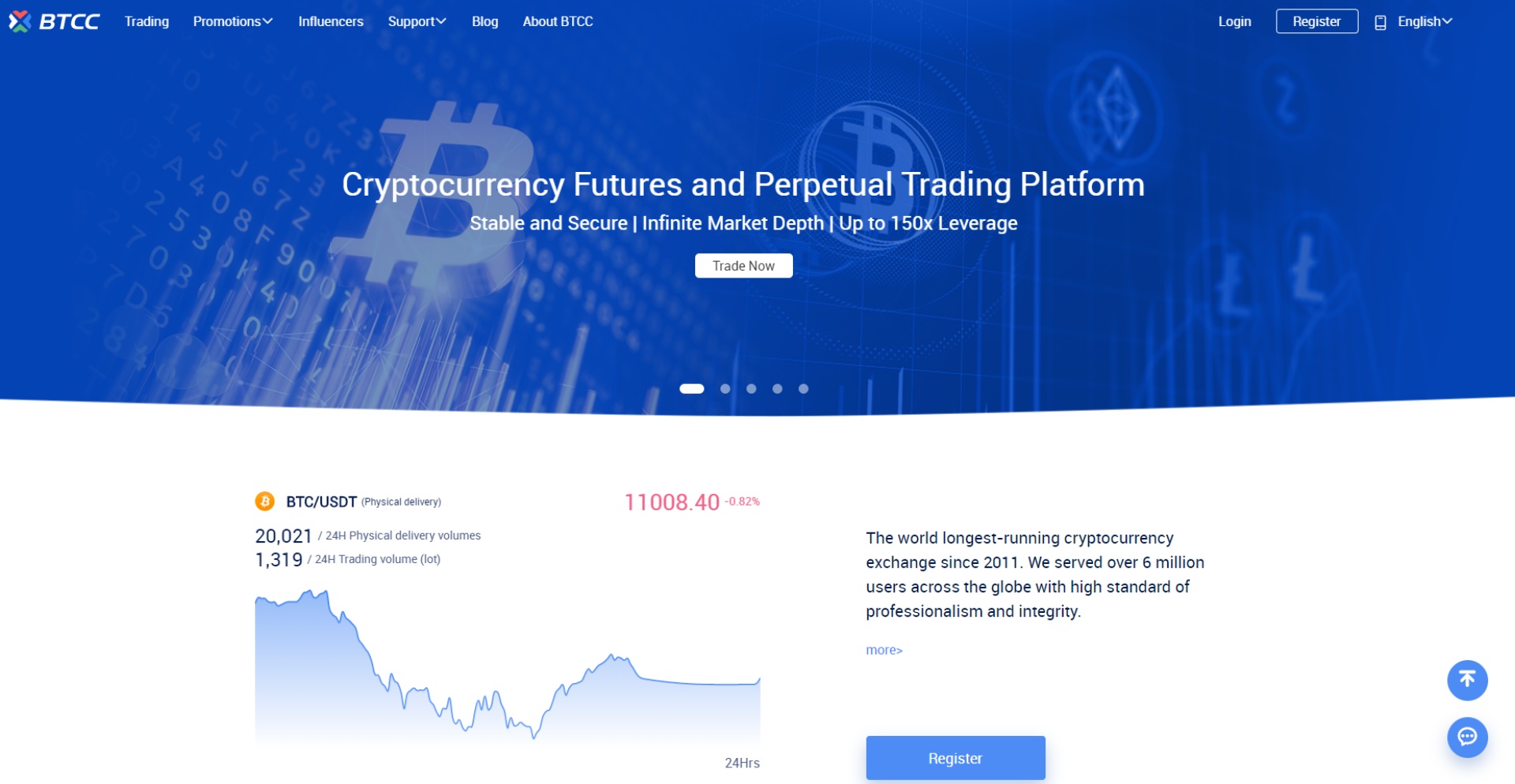 It has options of letting you trade at a 100x leverage, with signup free bonus of $1 000 and allows you to trade nine pairs of major cryptocurrencies which include Bitcoin, Ethereum, Litecoin, EOS, Bitcoin Cash, XRP, ADA, XLM and Dash.
The signup option takes 30 seconds and the charting option that the platform provides is extremely lucrative. It also offers a customer service option and financial security, making it one of the best available options globally.
Find out how to make your first Bitcoin or crypto futures trade on BTCC here.
Disclaimer: There are risks attached to investing, trading and speculating. With hefty gains, there is always a risk of losing your money given that you are not adequately taking care of it. It is advised that you follow safety measures which could include using technical entries, stop loss(es) and targeted exits. Understanding leverage is significant. Consulting your independent financial advisor before entering into any commercial trade is highly advisable.
[Image – Photo by
Thought Catalog
on
Unsplash
]