2020 has been a huge year for fintech companies. The spread of COVID-19 across the planet had a massive influence on the role that fintech plays in the daily lives of people all around the globe, as well as in the backend infrastructure of the world's financial systems.
In other words, it seems that fintech is bigger than ever.
The Most Diverse Audience to Date at FMLS 2020 – Where Finance Meets Innovation
As 2021 draws ever nearer, questions about the future are becoming ever more prevalent and more pressing. Whether or not the COVID outbreak will continue, will its influence on the fintech industry continue? Will the trends that developed throughout 2020 continue into 2021 and beyond? And what does this mean for the future?
Finance Magnates asked a number of experts from across the fintech industry about the most important fintech trends of 2020: what they, how they were formed, and whether or not they will continue.
#1: Public perception shifted fintech platforms from "can" use to "must" use
Since March of this year, fintech platforms across the board have seen massive influxes of new users and higher-than-ever transaction volumes.
Why is this? Bill Wardwell, Senior Vice President of strategy, product, and business operations at Bottomline Technologies, told Finance Magnates that the pandemic caused people to start seeing fintech platforms in a new light.
"Perhaps the single most important trend of the year has been the rapid shift in customer perception of digital as something they must do, not just something they should do," he said.
Indeed, data collected by SYKES through a survey of 3000 US adults found that this is likely to continue:
"37% of all respondents believe they will purchase more items online or through an app than they did before the global pandemic, whale 40% said they will rely more on the in-store retail experience, post-pandemic.
21% of respondents in the 25-34 age group said they have signed up for meal delivery services since the start of the global pandemic
12% of all respondents said they will only use contactless payment going forward
16% of respondents who use personal finance/budget apps to manage their money said they used personal finance/budget apps for the first time due to the global pandemic. "
This has also caused companies that didn't have a presence in the digital space to consider adding fintech components to their operations: "companies are looking to fintechs now more than ever as they move to true digital and operational transformation," Mr. Wardwell said.
Brady Harris, chief executive of Dwolla, also took note of this trend: "with the closure of brick and mortar, there is a drive for companies to embrace digital transformation earlier than they traditionally would have. Contactless payments are going to be more important than ever.
Therefore, the shift towards digital operations is "key to enabling and executing an operating environment that is accessible, efficient and secure," Bill Wardwell added.
"For the better part of the past year, businesses have had to operate in virtual environments, which highlights the need to improve technology within their financial processes. Enabling digital access for so many important treasury, accounts payable, and accounts receivable functions across devices and locations is fundamental to creating ongoing success for so many businesses, both now and in the future. "
#2: Lower fees have resulted from consumer-driven product development
The influx of new users into the fintech space–particularly, users that are completely reliant on fintech platforms to manage their everyday finances–has also caused a change in the way that fintech platforms are built and developed.
Namely, fintech platforms are paying much closer attention to the products that their users are asking for–and slashing fees on popular service items.
Indeed, 2020 is the year in which consumers began to drive the conversation," explained Chris Sonzogni, director of advisor marketing at SmartAsset.
"Look at the brokerage revolution that Robinhood started in 2015," he said, referring to Robinhood's fee-less trading model. "Now the incumbent brokerages have cut trading fees, and retail trading has only grown. And that was even true before the pandemic: Schwab's trading volume was up eight percent year-over-year in January, and things have only accelerated since then."
Lower fees have also begun to appear in areas of the fintech world beyond trading: Daniel Beck, chief marketing officer of 401GO, told Finance Magnates that "fintech solutions have lead to lower remittance costs (i.e. Transferwise)," as well as things like "zero asset fee 401k solutions (i.e. 401GO)."
These fee reductions in newer players has also placed some pressure on older firms in the space: "[these] tend to force legacy providers to reduce fees and improve their clients' overall financial experience," he said.
Therefore, SmartAsset's Chris Sonzogni believes that "while 2020 has thrown a number of curveballs, the platforms that prioritize the end user are the ones that come out on top."
"The most successful fintech platforms are those with leaders who recognize that and strive to enhance that human connection, even as we move more into a digital world," he added.
"That may be by providing a lower-cost alternative to existing options, as we've seen in payments and savings, connecting investors to new and better services, as we do at SmartAsset, or helping financial professionals help clients by lowering fees and improving the user experience."
Suggested articles
Everything You Need to Know to Profit from the DeFi HypeGo to article >>
#3: A large number of people are becoming retail investors for the first time
Another new trend that seems to have formed because of the coronavirus is teh
For example, Yoni Assia, chief executive of social trading platform eToro, told Finance Magnates last month that i"eToro has seen strong growth this year in terms of new registrants to our investment platform. We saw 100% growth in H1 compared with the same time last year."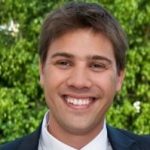 While Yoni believes that increased interest may have been driven by "pandemic-induced market volatility."
However, SmartAsset's Chris Sonzogni said that not all new traders are interested in profiting off of volatility alone: "the focus on consumers in fintech wasn't firms just chasing a new crop of day traders," he said.
"Retail investors have largely been net buyers of less risky assets. The first half of the year saw record ETF inflows, even during one of the most turbulent markets in recent memory."
Mr. Sonzogni also said that the new crop of interest in investing and money management, in addition to fee compression on trading and money-management fintech services seems to be reshaping the world of wealth management.
"The effects of falling fees, greater access to information and expectations of transparency are also reverberating through the financial advisory landscape," he said. "Fintech companies are reshaping the traditional pillars of wealth management, from custody to marketing, lowering costs for all parties and helping advisors reach and service more investors."
#4: Increased interest in alternative assets
The pandemic also seems to have caused an increased level of interest in "alternative" assets.
Brian Hankey, co-founder of gold-backed asset issuer CACHE, told Finance Magnates that much of this seems to have come coupled with the quantitative easing and other measures that governments have taken to prevent short-term economic crisis.
"With COVID prompting economic emergency measures worldwide, governments this year have turned to printing money," he explained.
"Many investors have therefore been looking for safe-haven assets as a hedge against inflation. That has spurred both gold and cryptocurrencies to make significant gains and has triggered a trend toward gold-backed assets. As decentralized finance products and fintech solutions boom, gold-backed tokens are understandably popular this year because they combine the best of both worlds — gold and 'digital gold.'"
And indeed, Finance Magnates reported late last month that a number of gold-backed stablecoins seem to be approaching new all-time high price levels as the price of their underlying asset has hit its highest levels since September of 2011.
Beyond the gold-backed stablecoin world, however, cryptocurrencies are also reaching heights that haven't been seen for several years: for example, Bitcoin has held over $10,000 for more than two weeks, and has held over $11,000 for much of that time.
Additionally, a number of altcoins–including ADA, BAND, LINK, ETH, and many others–have made headlines with their recent positive price movements.
Many of these altcoins belong to DeFi (decentralized finance) platforms, which have also gotten unprecedented amounts of attention so far this year.
Indeed, Schiff Hardin partner Kayvan Sadeghi told Finance Magnates that "the meteoric rise of DeFi (decentralized finance) is an important trend that is still gathering steam.
"Platforms that enable users to generate yield by depositing various blockchain tokens as collateral, have attracted billions of dollars in aggregate. As with any such hot new market, the opportunity for outsize gains is beset by legal and financial risks."
#5: "Challenger banks" are on the rise
Beyond trends in the ways that platforms are building and developing products, there are also important trends in the ways that the industry is developing "behind the scenes."
Greg Cleveland, head of US sales at digital banking company TechniSys, told Finance Magnates that "we are seeing is a maturing of some of the early players in the FinTech space which is leading to their exit strategy – either consolidation," such as the acquisition of OnDeck by Enova, "or a listing", such as nCino's planned IPO on NASDAQ.
"Those firms that are more interested in being a platform to power existing banks rather than compete with those banks seemed to have fared better, at least in the US," he explained.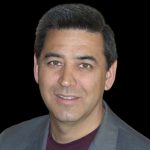 Additionally, the US regulatory environment is finally warming up to digital challenger banks, aka "neo-banks", which could have a major impact on the future of commercial banking and finance in the United States.
For example. "Varo got FDIC approval and is likely to get OCC final approval soon. Square got its ILC charter from the FDIC and Utah's DFI. This could mean that the next round of winners will not be 'arms merchants', but newly licensed banks," he said.