Several weeks since the Bitcoin halving, crypto prices are much lower than many expected them to be, mostly because of a massive market crash back on 10 May. Still, the current period of consolidation isn't likely to last long, so now is the time to update your crypto portfolio. Which are the top cryptocurrencies to invest in now? Here are our 4 top picks.
Bitcoin (BTC) – still waiting for a rally
The post-halving price rally that many expected hasn't happened – yet. In fact, after testing the historical resistance level of $10,000 on 8 May, Bitcoin fell to $8,600. Later it slowly rose back to $9,400, which is still lower than a few days before the halving.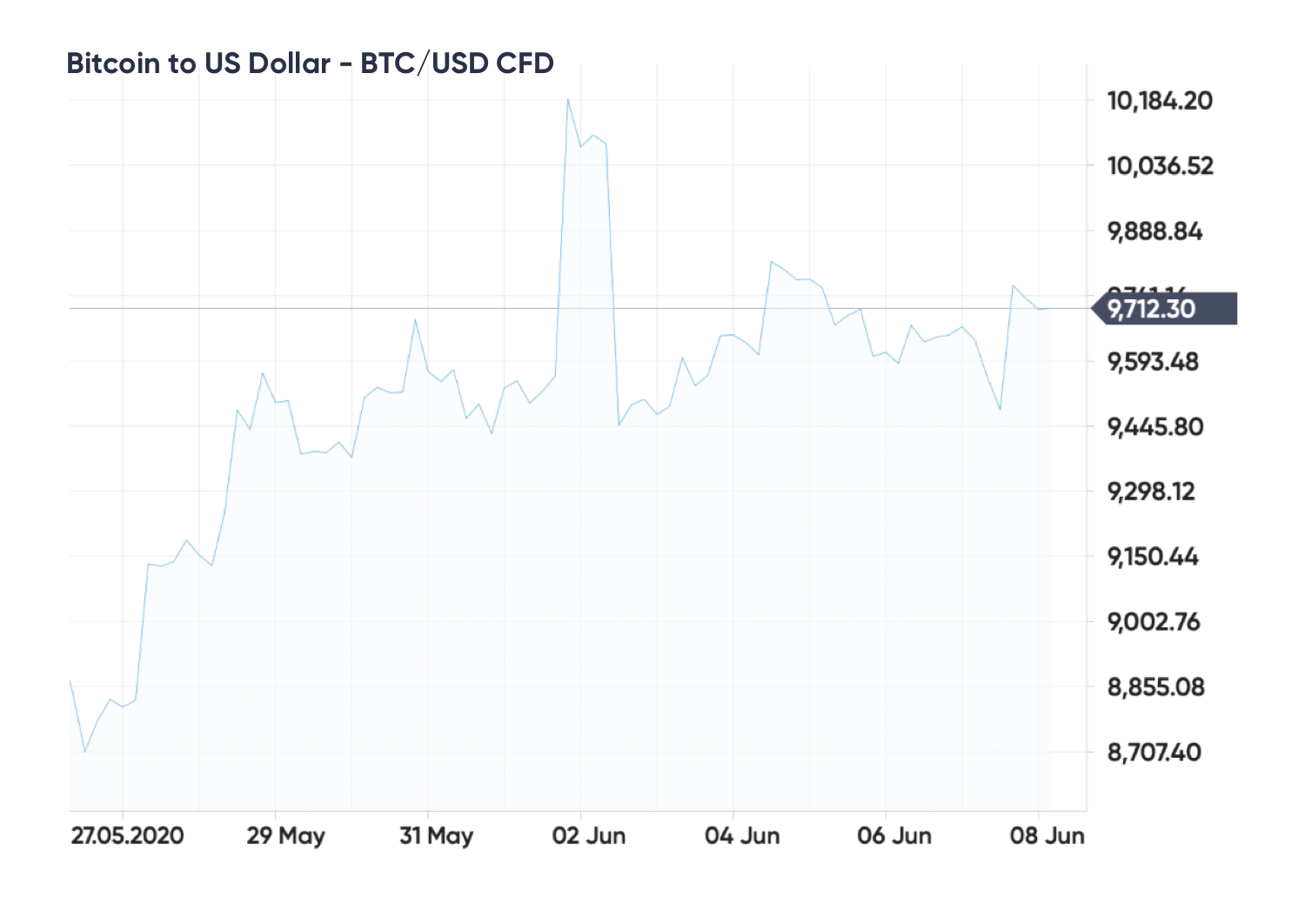 Yet, the slump was predictable. When it became clear that BTC's attempt at $10,000 was rejected, whales began selling, triggering a cascade of liquidations on derivative exchanges like BitMex. It was a miniature repetition of what happened in mid-March.
In spite of the short-term consolidation, the mid-term outlook remains very positive. The corona crisis and quantitative easing do help, driving more investors away from stocks and bonds. Unlike gold, Bitcoin is relatively cheap right now, making it an attractive investment.
In the words of two of Andreessen Horowitz partners, the "fought crypto cycle" is beginning. A sharp price rise in the price of Bitcoin will be one of its first stages. Still, if investing in Bitcoin in June 2020, don't expect large gains quickly – six months is a more realistic investment horizon.
Ethereum (ETH) – a possible top performer
As the much-awaited Bitcoin halving came and went without much effect, the next major event on the horizon is the launch of Ethereum 2.0. It won't be a live Proof-of-Stake network yet, but rather a multi client test network. If it is indeed launched and works as expected, ether could easily outperform Bitcoin this season.
The date for the testnet launch isn't set in stone. One of the key Ethereum devs said that the teams are "carefully targeting" June. Considering that it's been postponed several times already, another rescheduling is possible.
Still, the important thing is that the brains behind Ethereum are hard at work fixing bugs, and the project is definitely inching forward.
The market is clearly waiting for a rally – and has been for a long time. According to a recent report, almost 78 per cent of all ether held in external wallets hasn't moved for six months: a strong indicator of holding behaviour.
Another interesting piece of data is the growing miners' balance. Miners prefer to hold their ETH, clearly waiting for a price surge:

The well-known Cryptotwitter analyst IamCryptoWolf went as far as to proclaim that the price of either would reach $790 in 6 months:
Overall, even though the price of Ethereum has already increased by 60 per cent, there is still good potential for growth. However, keep in mind that you'll need to wait for the launch of Ethereum 2.0 to maximise your gains.
USD Coin (USDC) – the best crypto to invest in for lending purposes
You might be surprised to see a stablecoin on our list of the best crypto to invest in this June. Indeed, the price of USDC is always at or near $1, so where's the gain?
Any crypto investor should hold a portion of their portfolio in stablecoins in order to hedge against volatility. However there is one more reason to own stablecoins: it's the ROI you can extract from lending them.
USDC has experienced a surge in demand due to the Covid-19 pandemic, with the circulating amount rising by 65 per cent in six weeks between March and April. This is clear from the market cap chart:
The market cap growth is partly fuelled by the inderes in USDC lending accounts. USD Coin is the most popular cryptocurrency with DeFi (decentralized finance) apps, as well as with centralised crypto lending platforms. In both cases, you will be lending your stablecoins – mostly to margin traders.
The key element of crypto loans is over-collateralisation: the borrower deposits a collateral in a different crypto asset that is at least 150 per cent the size of the loan. If the borrower defaults or the exchange rate falls, the collateral is liquidated and you get your money back.
For you as a lender, lending crypto is very similar to making a bank deposit. The best rates are currently offered by BlockFi (8.3 per cent) and Nuo (7.76 per cent).
You can also earn an interest on USDT, GUSD, TUSD, and other stablecoins. When you deposit USDC in an interest account, make sure you understand the risks, however. No cryptocurrency investment is 100 per cent safe.
Ripple (XRP) – a good short- to mid-term portfolio choice
Ripple is still struggling to recover from the flash crash on 10 May, when all the major coins were brought down by a cascade liquidation of short BTC positions on derivative exchanges. However, there are no reasons to panic: as Bitcoin grows back, so will XRP.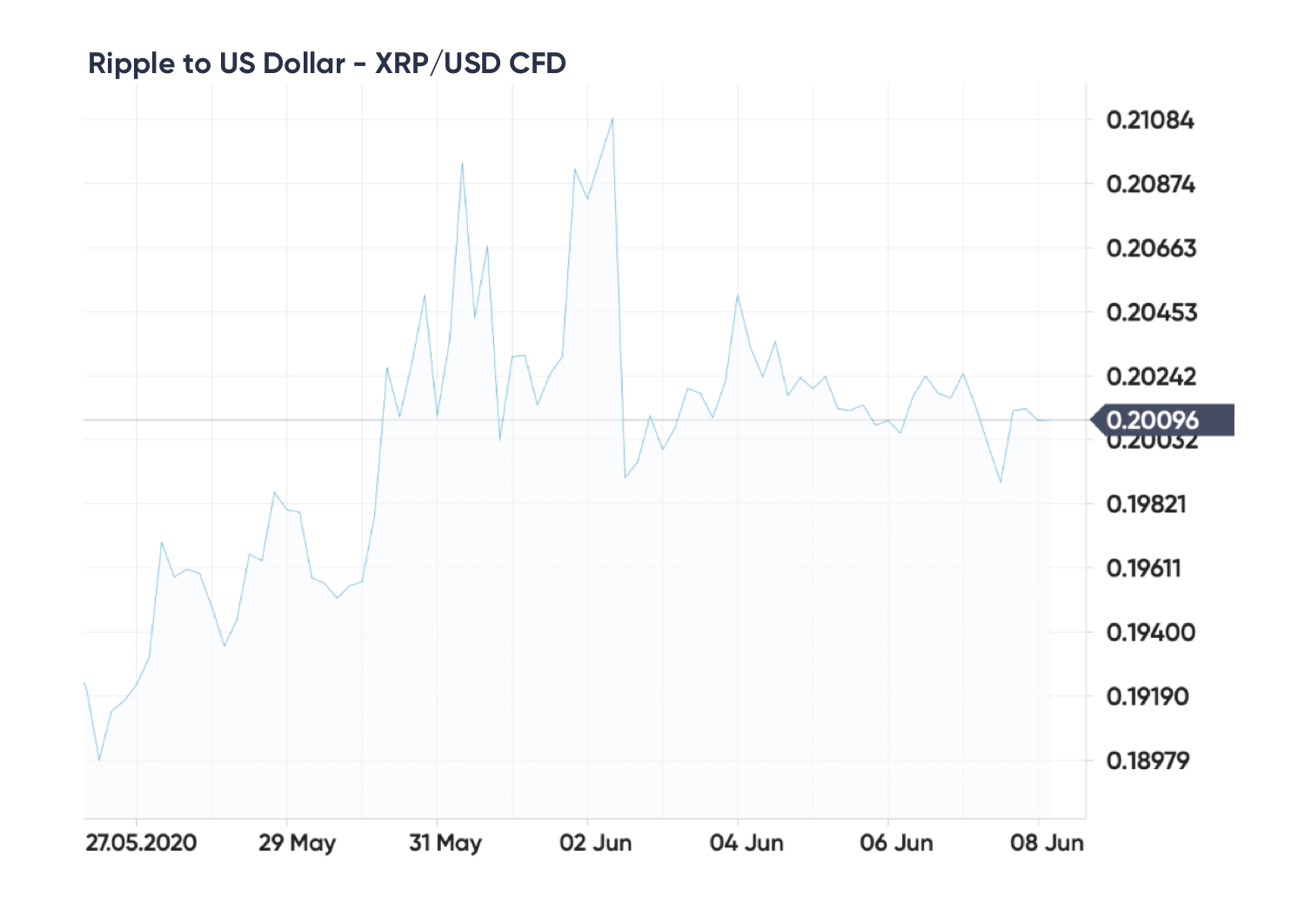 Ripple has recently launched On-Demand Liquidity – a system that allows merchants not to hold reserves in various currencies but instead source liquidity instantly. Together with its new cloud payment platform, this is another step towards instant and cheap cross-border payments for business and financial institutions. These new products can provide additional support to the XRP price in the mid-term.
The long-term prospects of Ripple may be a little less bright. New data reveals that out of all the top 10 cryptocurrencies, Ripple has the highest 12-month rate of inflation: circa 20 per cent.
The supply of Bitcoin is expanding five times slower after the halving. Plus, there's no reason why XRP's inflation should slow down, considering that 70 per cent of the max supply is still left to distribute.
Ripple's executives claim that their regular coin sales can't influence the price. But as the market becomes aware of the inflation issue, XRP may begin to underperform. Therefore, we would class Ripple as a mid-term investment, not a long-term "buy and hold".
You probably noticed that all the coins on our list are from the top 10. Normally we would include some cryptocurrencies with a smaller market cap – a sort of "growth stocks". But considering the undecided mood in the market, no minor coin looks ready for a breakout in the short term. Stay tuned for our upcoming list of the best cryptocurrencies to invest in this summer, which will feature more exciting ideas for your portfolio!
Ready to get started?
Download Capital.com